I'm acting more enthusiastic than I am, because I'm currently ill in bed. BUUUT I haven't done one of these posts in a while, and I really wanted to post one for you all. :)
1. For You - Rita Ora ft. Liam Payne
OH MY GOD THIS SONG! AND THIS MUSIC VIDEO! Look at the chemistry between these two! Seriously, WOW. I love this song so much and the idea of my queen and a member of my favourite band doing a duet has made my life! (Sounds dramatic but). I read the 50 Shades of Grey trilogy, but have only watched one of the films. Because I love Rita, I really want to watch the second one and eventually the third. But seriously, you will ship these two instantly by watching this video (soz Chezza).
2. IDGAF - Dua Lipa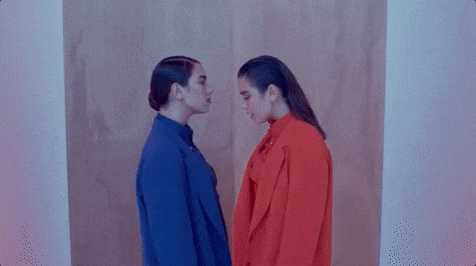 This was a music video I really appreciated, you know? A music video all about self love and accepting yourself. I also feel like Dua has been around for ages, but she's currently nominated for a Brit Award of Best British Breakthrough, so. I love Dua and the music she's bringing out. I find them relatable and authentic.
3. Rewrite The Stars - Zac Efron ft. Zendaya
I know, I know. Myself and everybody else are talking about this film. BUT IT'S SO GOOD! I am obsessed with the soundtrack, I listen to it once a day at least! (Literally listening to it now lol). I love the vibe and the whole storyline. The music is practically iconic and Hugh Jackman is bae. I heard this song before I watched the film and it instantly made me excited to watch it!
4. Pray - Sam Smith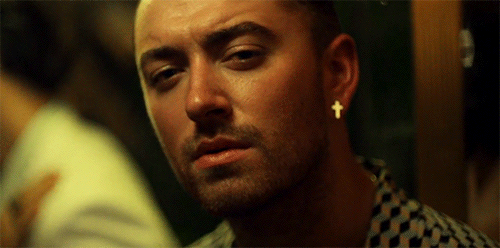 Let's be real: Sam Smith came back with a fucking bang! I love this song because it's so real and he doesn't hold back with saying that the world is currently a disaster. I also love how zen he is right now also. His music just gets better and better as he releases more songs! Honestly, are you even British if you haven't listened to Sam Smith?
5. These Days - Rudimental, Jess Glynne and Macklemore.
This is a brand new find for me and I loved it instantly. It literally hit me instantly and it made me zone out. Tbh, a lot of Jess Glynne's songs make me do that, and I wasn't disappointed! It's such a raw song and real. I honestly love it. There's not much I can say about this, because it's a new find.
And those are the songs I've been loving lately. Let me know in the comments which songs you've been loving.